Acknowledgements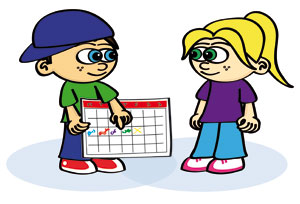 We would like to take this opportunity to thank all of those who were involved in the development of this booklet as part of the "To and Fro: Safe to Go" and "Journey to School II" projects delivered by STEP on behalf of the CTA funded by DOE NI.
We would like to thank the primary schools who have welcomed this project and encourage them to use the booklet resources and website to get the message of road safety across to our children.
We would like to thank the staff and pupils of Clintyclay P.S., Clonmore, Co Armagh for their enthusiasm in singing on the Journey to School CD and to Clonmore Choir and Taylor Studios for their assistance in the recording of the project CD.

We would like to thank Roisin McAliskey for writing & formatting the book and Jane Donaghy for provision of illustrations. We also thank STL Interpreting & Translation Services for providing translations for the booklet and website and to Linkni.com Web Design for design of the website www.journeytoschool.com where PDF versions of the booklet are available for download.
Community Transport Association - www.ctauk.org
DOE Road Safety - www.doeni.gov.uk/roadsafety
South Tyrone Empowerment Programme - www.stepni.org
All booklets are available in English, Lithuanian, Portuguese, Polish & Russian